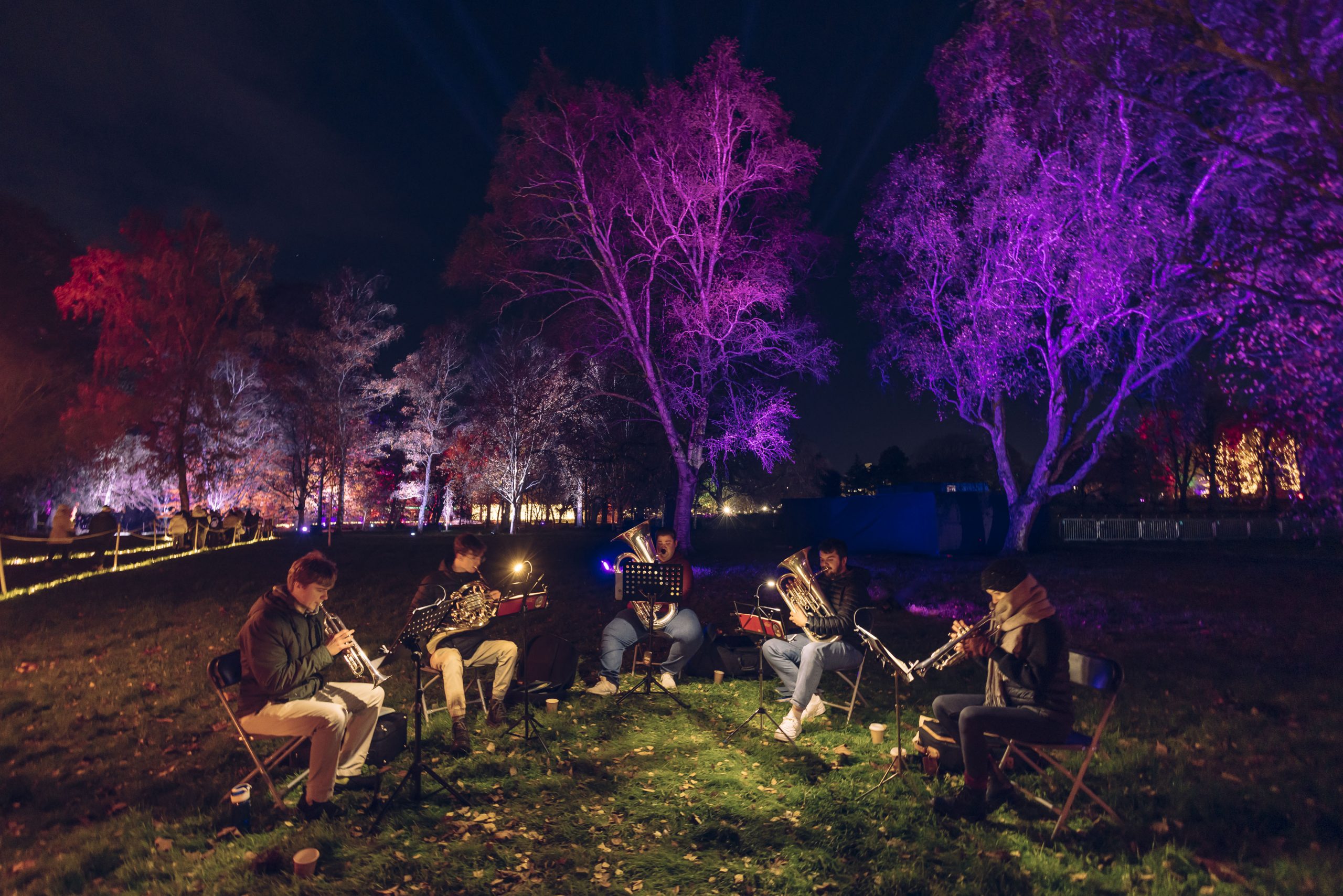 COMMUNITY
Gather Round. Hear Our Stories.
Did you know that by attending Christmas at Bute Park, you are helping us to support a host of projects in the local area?
We strive to make a positive difference in our community in any way we can, from showcasing local artists too gifting tickets to local charities, food banks and schools. In 2022 we worked with over 40+ charities, schools, hospices, local food banks and other causes helping to raise a staggering £88,112.36!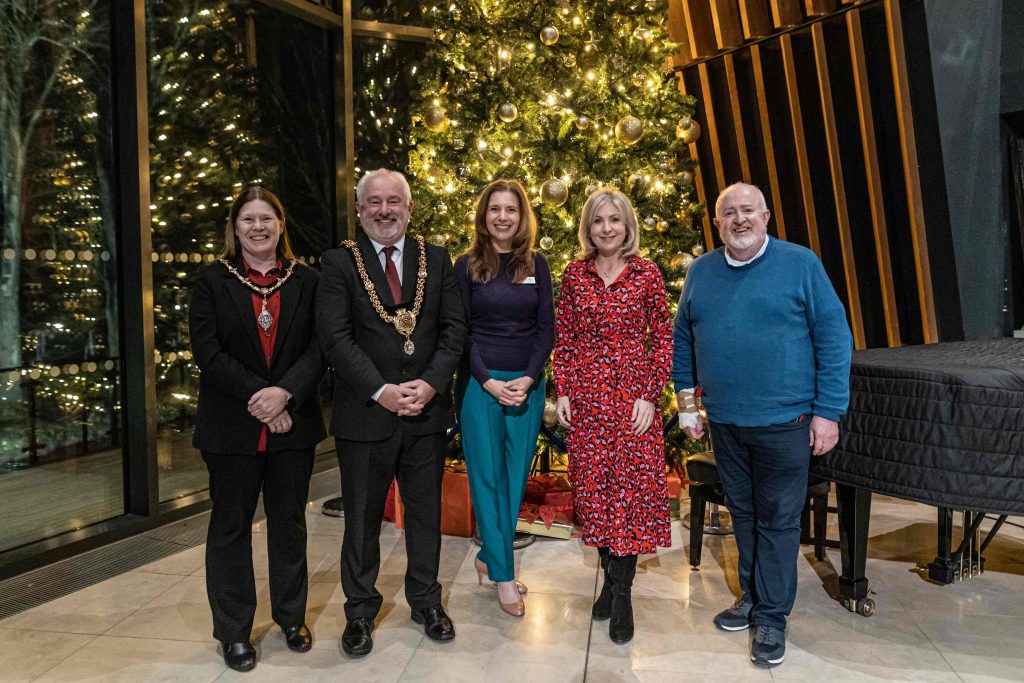 We also shone a light on the great work done by our principal charities Cardiff City Hospice , AP Cymru and Guide Dogs Cymru.
As the only light trail in the UK to have signed up to the Attitude is Everything charter, we were thrilled to have been awarded silver for the work we implemented throughout our trail.
For our 2023 light trail, we'll be looking to increase our level of accessibility for Deaf, Disabled and neurodivergent customers, working with a wide range of charitable organisations to make sure the event is a fully inclusive celebration for all the family.
Our Sustainability Pledge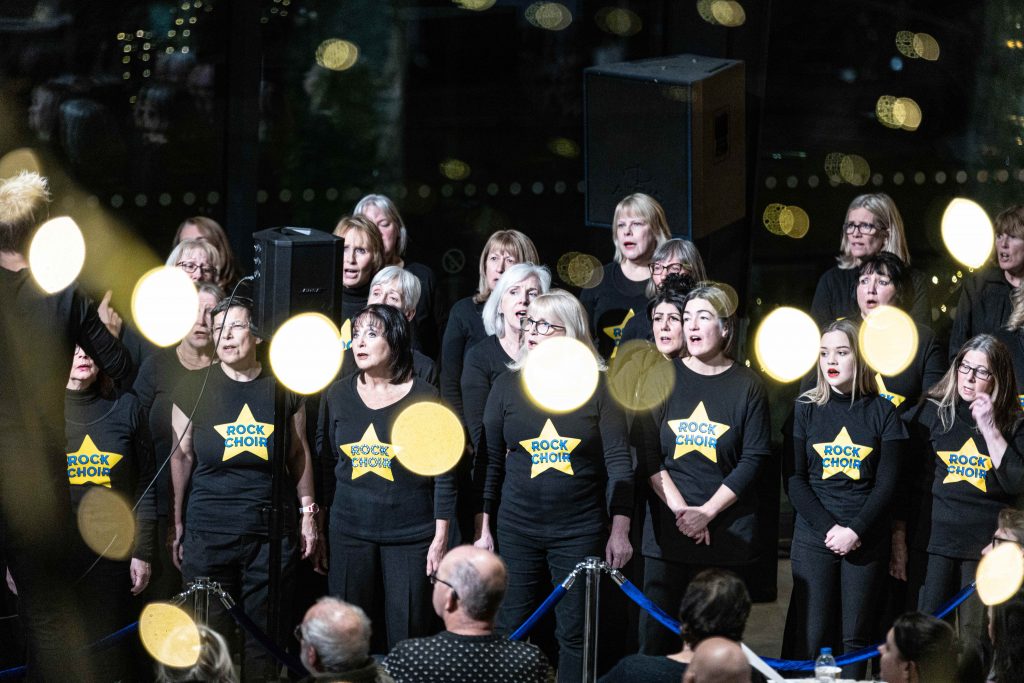 There is a year-round effort to deliver a sustainable event that limits carbon footprint and impact on land. Initiatives include trade waste being composted or recycled, no single use-plastics sold, leave no trace policy and environmental specialists engaged in trail design. Our goal is to phase out generator power by 2025.
Our goal is to phase out generator power by 2025.
Our 2023 Charity Partners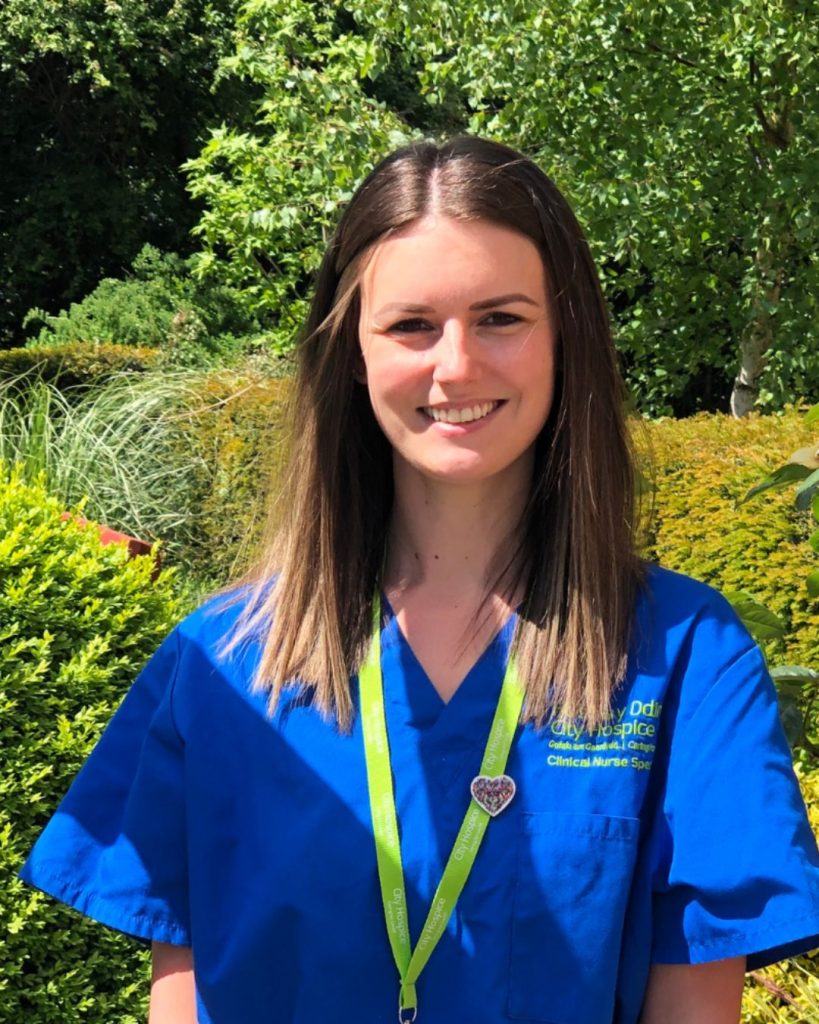 City Hospice is Cardiff's local hospice providing community palliative care to people with life limiting and terminal illness, along with support and counselling services to patients and their families throughout our city.
The charity is the only provider of home-based specialist palliative care in the capital, and the team cares for patients across the city, managing their symptoms and offering essential support. Their role is to ensure every patient in their care can live their lives to the fullest for as long as possible and create lasting memories for their families.
AP Cymru provides a toolkit of guidance, knowledge & understanding through lived experience via Support Services, Workshops, Training, Clinics & our Family Activity Programme.
Striving to make the world a better place for neurodivergent children & young people.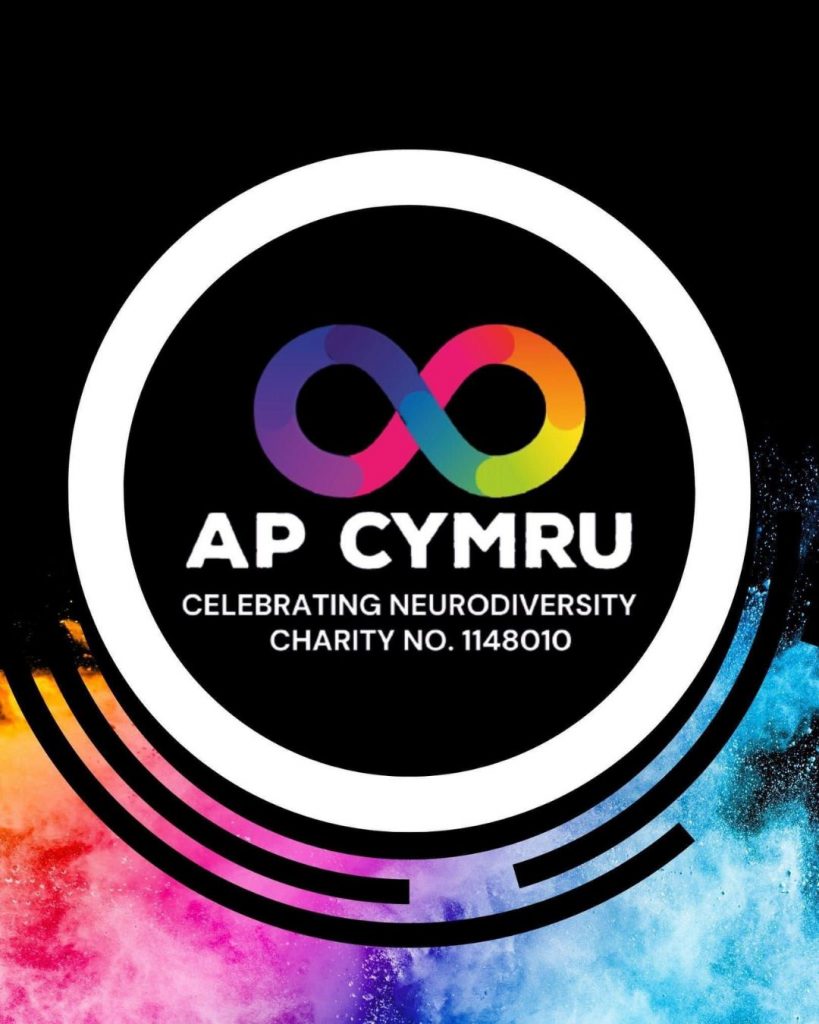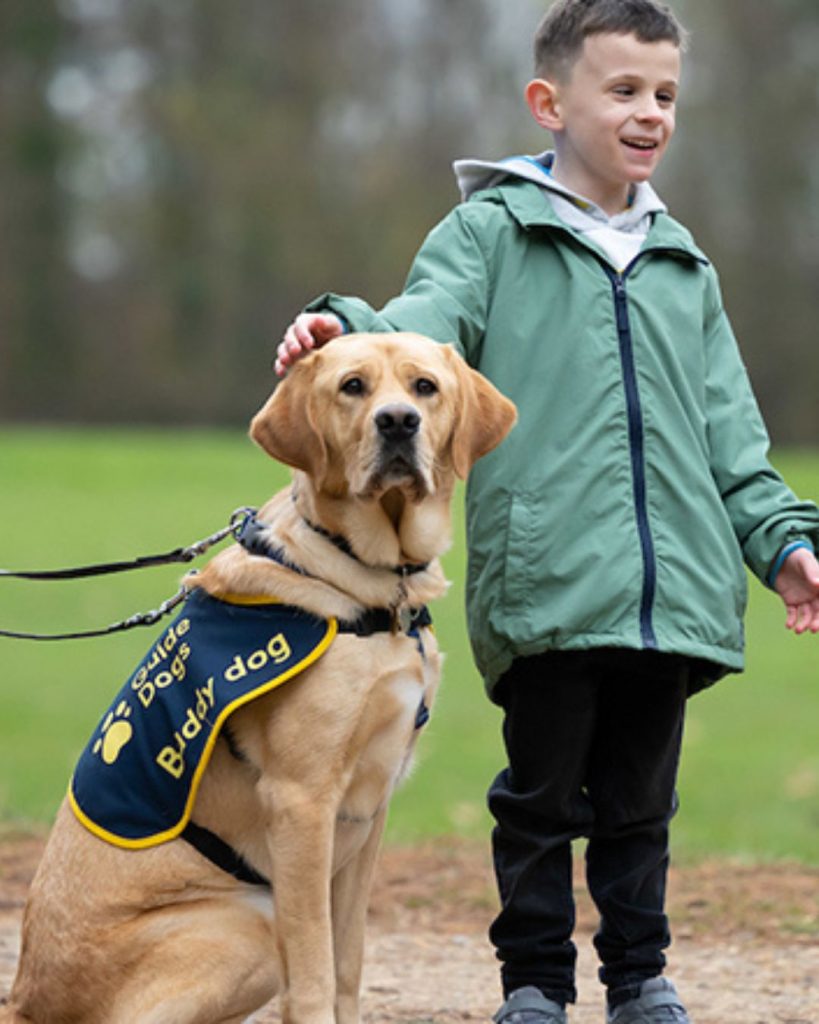 Guide Dogs are literally life changers. They give people the confidence to be out and about as well as providing emotional support and company. The sad truth is that there are just not enough dogs to meet demand.
There is no upper or minimum age for guide dog partnerships. In 2020 the youngest guide dog owner was 14 and the oldest was 97.
Local Talent
Wherever possible, we offer employment and skills development opportunities to local people, based in or around Cardiff. All of our traders and many of our staff, from stewards through to trail managers, are from the local area.
We also strive to incorporate local talent in the creative production of our trail. In 2022, we launched our Ignite Cymru initiative run, with the support of Arts Council Wales and the Welsh Government, to develop skills among local creatives, by providing training and mentoring support for emerging Wales-based creatives, creating new artistic commissions for the light trail.
This year we partnered up with the Royal Welsh College of Music & Drama, Pontypridd based arts charity Citrus Arts & through individual collaborations with lightning designers Eleanor Higgins & Jessica Llloyd-Jones, as part of the scheme.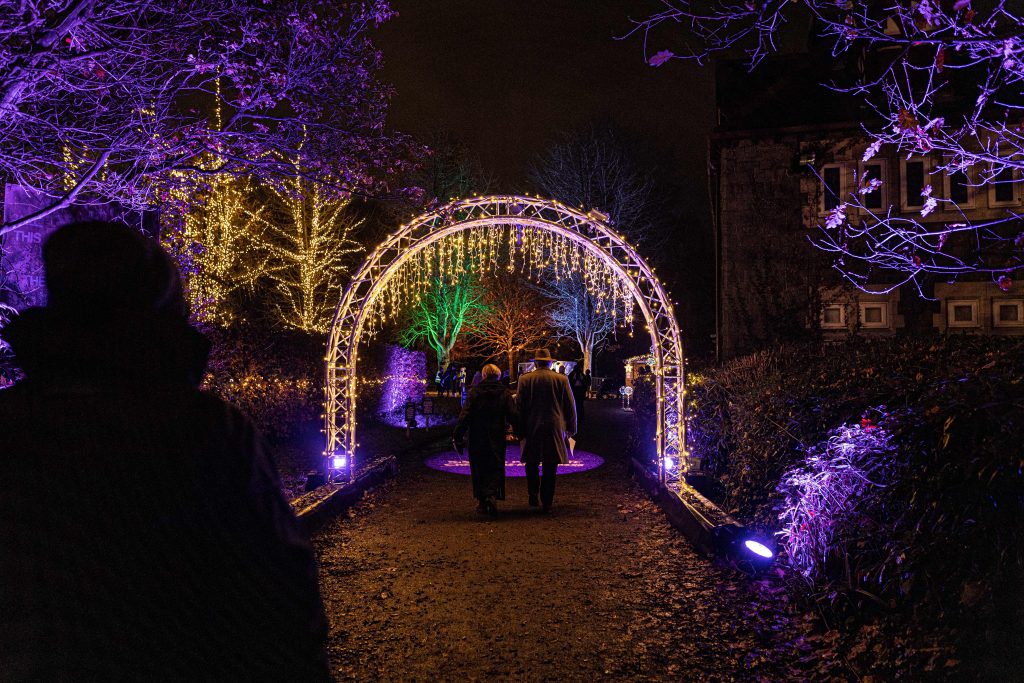 Local organisations we also worked with in 2023 included:
Royal Welsh College of Music and Drama
Arts Council Wales
Cardiff Street Food Warehouse
2can Productions
Front Door PR
Hands on Deck Crew
Figure of 8 Events
Collective Crowd Management
Elite Event Security
TK9 SS Ltd
SEMS Medical