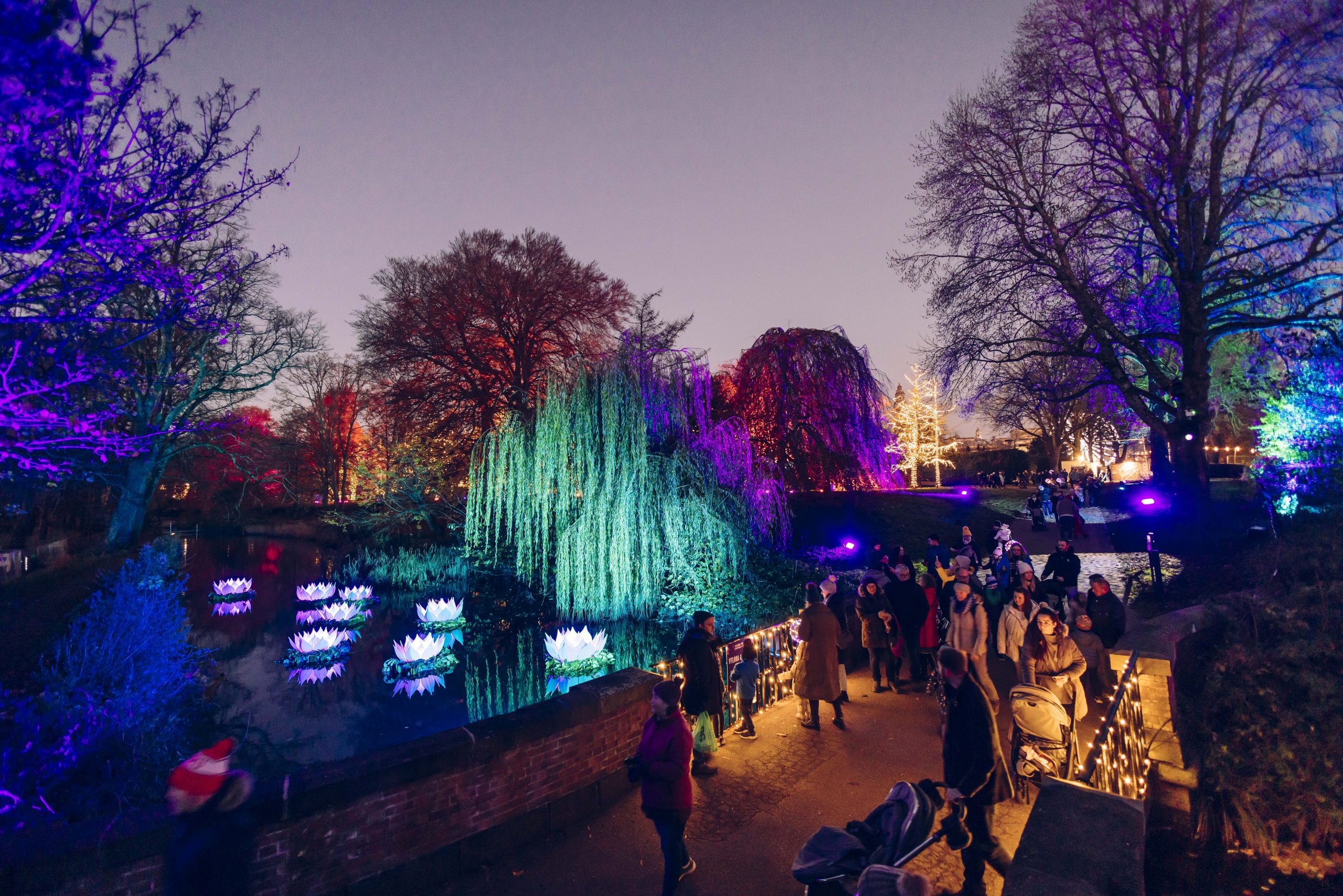 2023 PLEDGE
New for 2023
As total eager-beavers, we are already working hard on our creative plans for this winter & are very excited about the new additions we are adding to the light trail. Our aim is to make sure this year's trail is longer, greener, brighter and better than ever before!
This also involves us implementing our Improvements Pledge & detailing what is NEW for this year!
Based on your feedback (you said, we listened!), and our own experiences at this year's trail, we have prioritised some key elements we'll be improving in 2023.
In 2023, we will be working hard to:
✨ Extend our trail by half a mile, meaning that this year, you will be able to enjoy Christmas at Bute Park for longer.
✨Ensure wide pathways are maintained throughout, with no pinch points, to ensure that queues do not develop when walking through the trail.
✨Increase our use of environmentally-friendly grit should there be icy conditions, eliminating any slippery areas throughout our trail.
✨ Increase the number of toilet provisions across the site and improve the level of cleanliness.
✨ Add an extra sprinkle of Christmas throughout the whole of the trail to make sure it shines brighter than ever, with new festive audio and a newly decorated Christmas Village.
✨Develop our Ignite Cymru initiative, supporting emerging Wales-based creatives, who will create new artistic commissions and premier them at Christmas at Bute Park.
✨Increase our level of accessibility for Deaf, Disabled and neurodivergent customers, working with a wide range of charitable organisations to make sure the event is a fully inclusive celebration for all the family.

✨ Introduce a host of new food & drinks traders, as well as keeping plenty of our firm favourites, culminating in a bigger Christmas Village with cosy pit stops along the way.
---