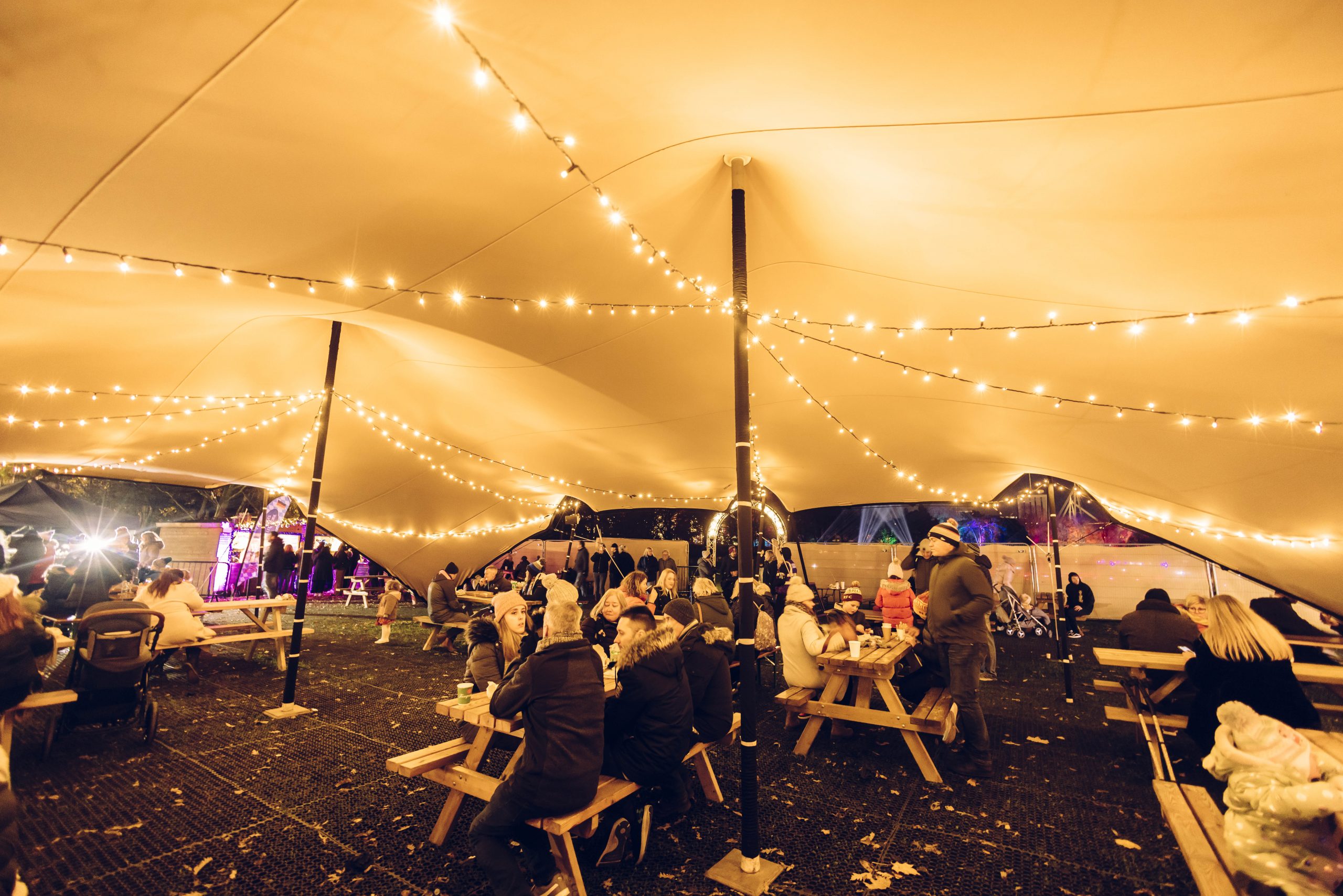 Christmas Village
✨ Sumptuous Scoff at the Christmas Village ✨
We take food very seriously at Christmas at Bute Park
At our Christmas Village, we've banished the boring bratwurst, the dry burger and the limp chip. All our street food is of exceptional quality, fresh and utterly indulgent. Here you will find popular classics alongside more creative menu options, with many exotic toppings, sides and relishes. NOM!
The Christmas Village can be accessed from the start and finish of the trail, so our advice is…. COME HUNGRY!
All of our food is not only mouth-wateringly good – our traders also use locally sourced ingredients, with gluten free, vegan and vegetarian options listed at each stall.
We've never understood why children's menus are usually so boring and unhealthy. That is why all of our traders are required to offer a cheaper, smaller child option, guaranteeing a great range of yummy options for the kids.
Kids & adults will be spoilt for choice, with mouthwatering stone-baked pizza, a full range of gourmet hotdogs with slow-roast toppings, fresh Greek gyros & falafels, sriracha-fried chicken, Welsh beefburgers, fresh Yorkshire pudding Christmas wraps and loaded halloumi fries.
So again, just rock up, load up and don't feel guilty if you visit more than one stall. All of our traders are small, independent businesses from the local area, after all!