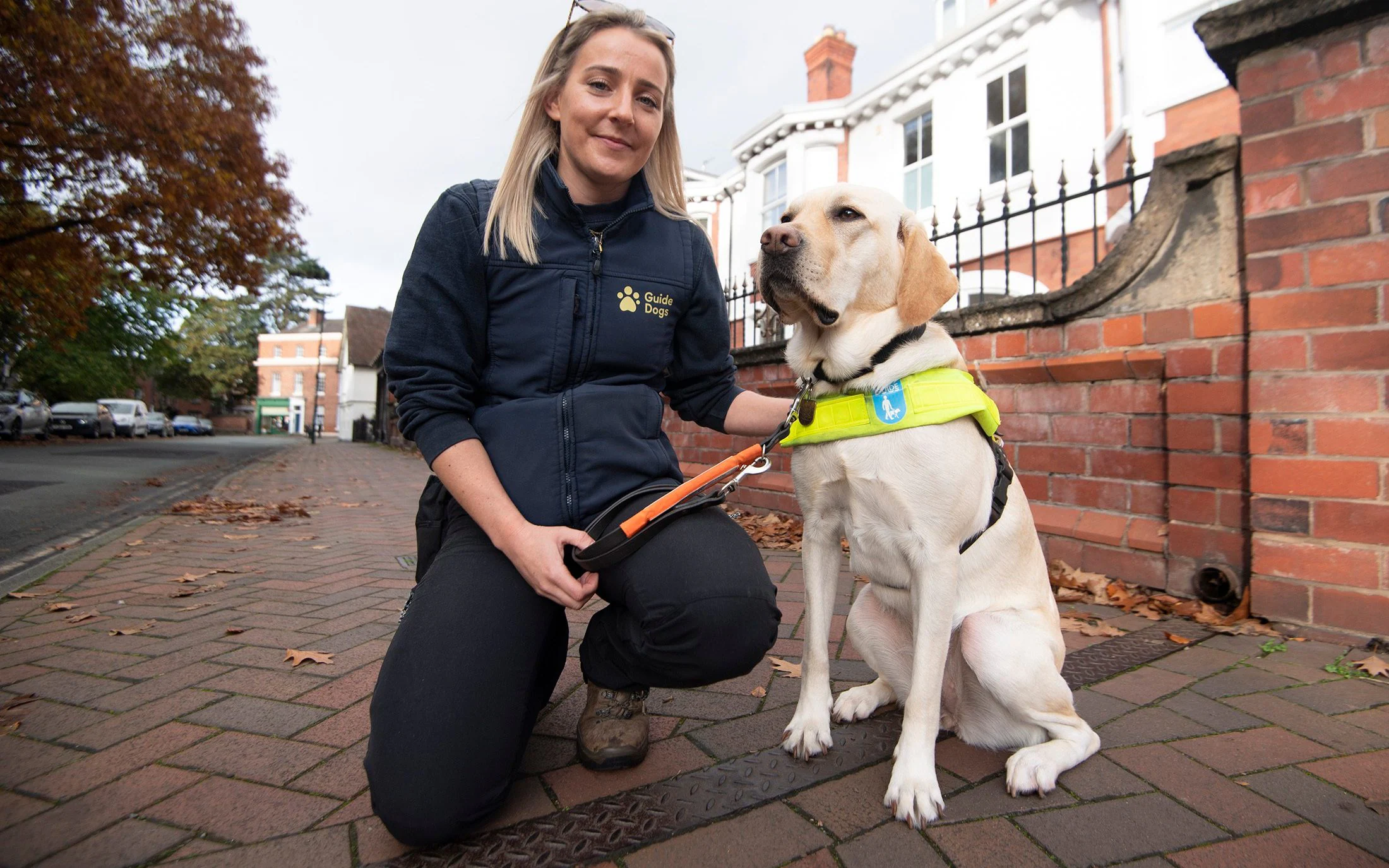 Guide Dogs
Guide Dogs are literally life changers. They give people the confidence to be out and about as well as providing emotional support and company.
In 2022, we were delighted to partner with the Guide Dogs, a charity chosen by the then Cardiff Lord Mayor, to help raise the funds needed to train up our very own guide dog puppy!
We donated the money raised from ticket sales to the charity and welcomed local volunteers to the trail to collect donations from generous visitors. Christmas at Bute Park guests managed to raise a whopping £5612.36, enough to put 'Diffy, the CABP Puppy' through training!
The whole team is really excited to be working with the Guide Dogs Charity again this year. Keep an eye out at the trail for donation points or perhaps book a 'guide dog slot' where you can help us raise even more money for this invaluable charity.
To find out more information about the charity, follow this link.